Stunning fluid rayon and silk, elegantly pleated at shoulders drapes to floor. Billowy yet frame defining. So versatile, from chaise lounge to the red carpet. A Fashion Fantasy!
Slightly off the shoulder long sleeve top, nipped at the waist and a bottom hem that skims the hips. High waisted sweep leg pant, with a drawcord tie at bottom hem, allowing you to define those gorgeous gams with the drawcord, or open it all the way out for a dramatic entrance. The look of a jumpsuit, the benefit of two separate pieces.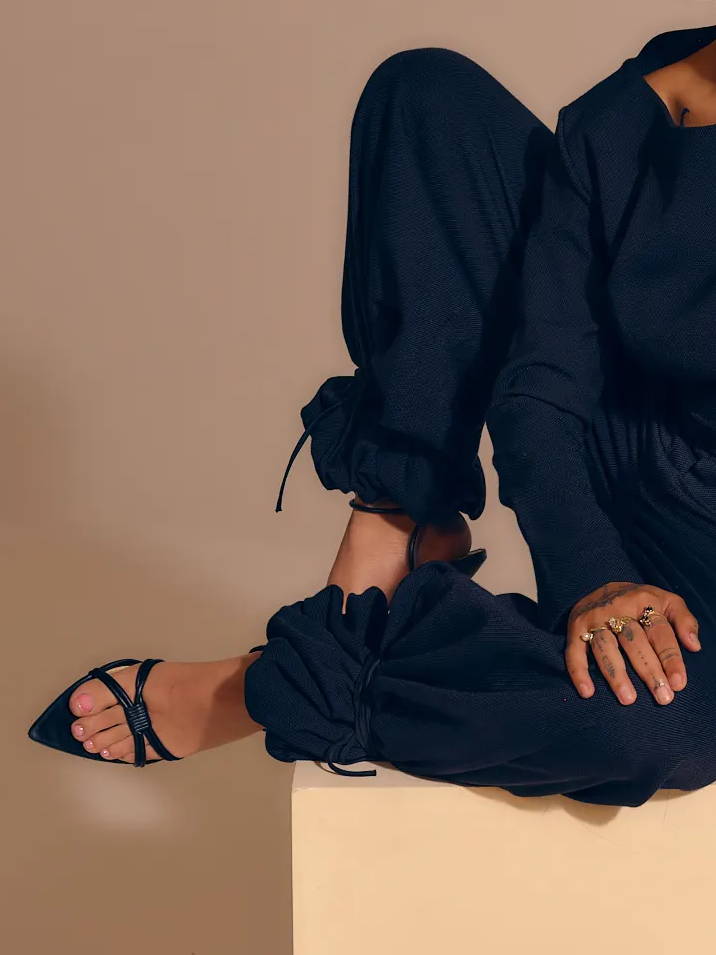 Cropped sleeve jacket, brings in the force of nature with a high waisted, slim leg pant. Hip side pockets, cuffed bottom hem. Serving fierce femininity in a plaid composure.
Effortlessly redefine sexiness in this single-breasted blazer and laid back pant. Our oversized cut is the ultimate power suit that takes you from drop off to dinner. Coordinating pants feature a drawcord and elastic waist and long inseam, allowing you to tie it high or tie it low. Blazer boasts pockets inside and out! Layer with a pinpoint oxford or nothing at all.
The Allure collection by Waraire: Accomplished, Alluring, Desired, Devine, Educator, Emotion, Necessary, One of a Kind, Original, Protector, Sacred, Wonderful, Vital.